As with many of our clients, we support to Proofpoint in a number of ways – creating marketing collateral for customer facing design and print to the development of microsites and branding for internal campaigns.
We have helped create a number of annual, internal sales themes to promote their international sales and marketing activities and recently we have assisted in the launch of a new magazine to drive engagement with existing customers in EMEA.
New Perimeters
We designed and launched Proofpoint's first physical and digital customer magazine, 'New Perimeters'.  Each edition brings together expert analysis of the current cyber security landscape, plus educational articles and customer stories. A high-end print finish with foil blocking ensures the magazine has a sense of presence and longevity making Proofpoint's investment in the piece worthwhile. We commissioned the renowned illustrator Peter Greenwood for the cover illustration of the first edition, which perfectly captured the topic of the publication.
Digital documents & animation
Each issue of New Perimeters is also available to read online via the content platform, Turtl. The articles from the print magazine are reconfigured for the digital format with key pieces, such as the cover, animated for extra effect.
We have worked with Broadgate for 4 years now. Their thoughtful and impactful design continues to astound us. They help to bring cybersecurity to life through ingenious design. It's a pleasure to work with them and they always turn around projects quickly with superior attention to detail. We truly consider them an extension of our team, which is the best relationship to have when working with an agency.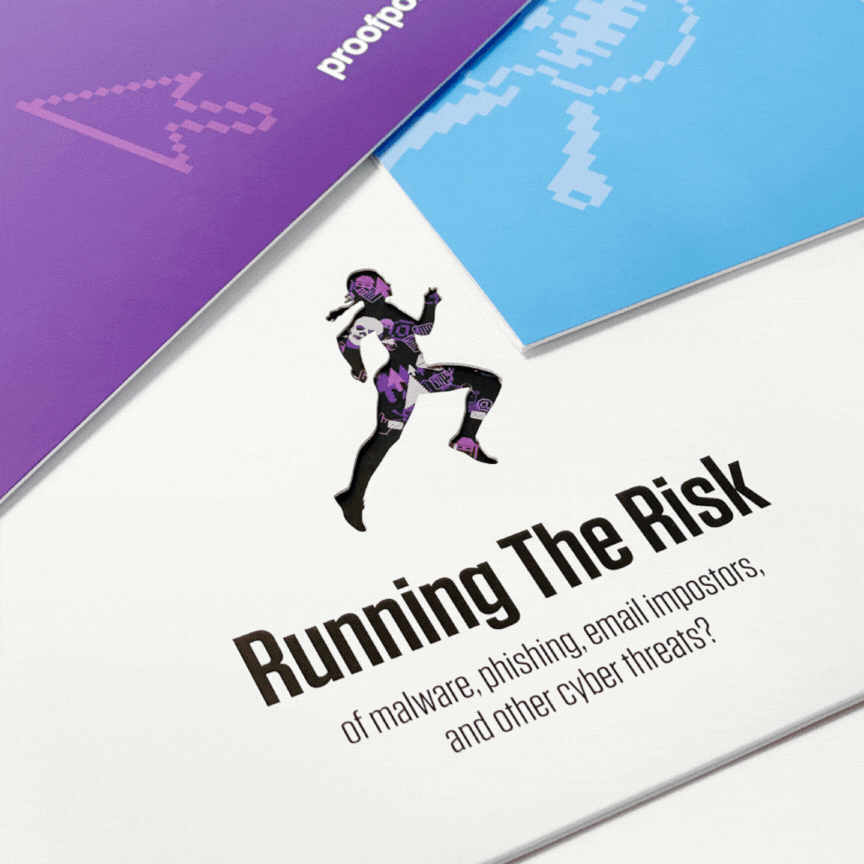 Full-service design partner
We work alongside Proofpoint's Demand Generation & Marketing Operations Team to produce design that quickly and positively engages as is the need in this fast-paced industry. From exhibitions stand design, animated adverts and videos to infographics and presentations – we serve a huge range of collateral for their different marketing requirements around the globe.
Creative solutions
that mean business