The YouTube channel 'Aquaholic' was started as a hobby by Nick Burnham but it has quickly become a business. In 2010 he became a freelance Marine Journalist, supplying a range of publications including Boat International, Asia Pacific Boating and Motor Boat & Yachting. Much of the content Nick creates features video reviews which are uploaded to YouTube.
Aquaholic delivers a unique view into the world of luxury yachting. It does this via video tours where Nick takes the viewer into 'all areas' of craft and exclusive marine environments – often superyachts, whose interiors are rarely seen by the public.
By  August 2019 the channel was snowballing, adding around 10,000 subscribers a month with some videos 'going viral' and receiving millions of views. Nick was in search of a design and marketing agency to help develop the branding for what was becoming a growing business.
The brief was primarily the creation of a logo that would work within the confines of a social media avatar (i.e. at small scale) but could also be used to brand merchandise sold via the channel. The emblem needed to be distinct amongst other YouTube avatars, feature the channel name whilst also capturing a feel for the content it was serving. A tall order, but one we fulfilled successfully.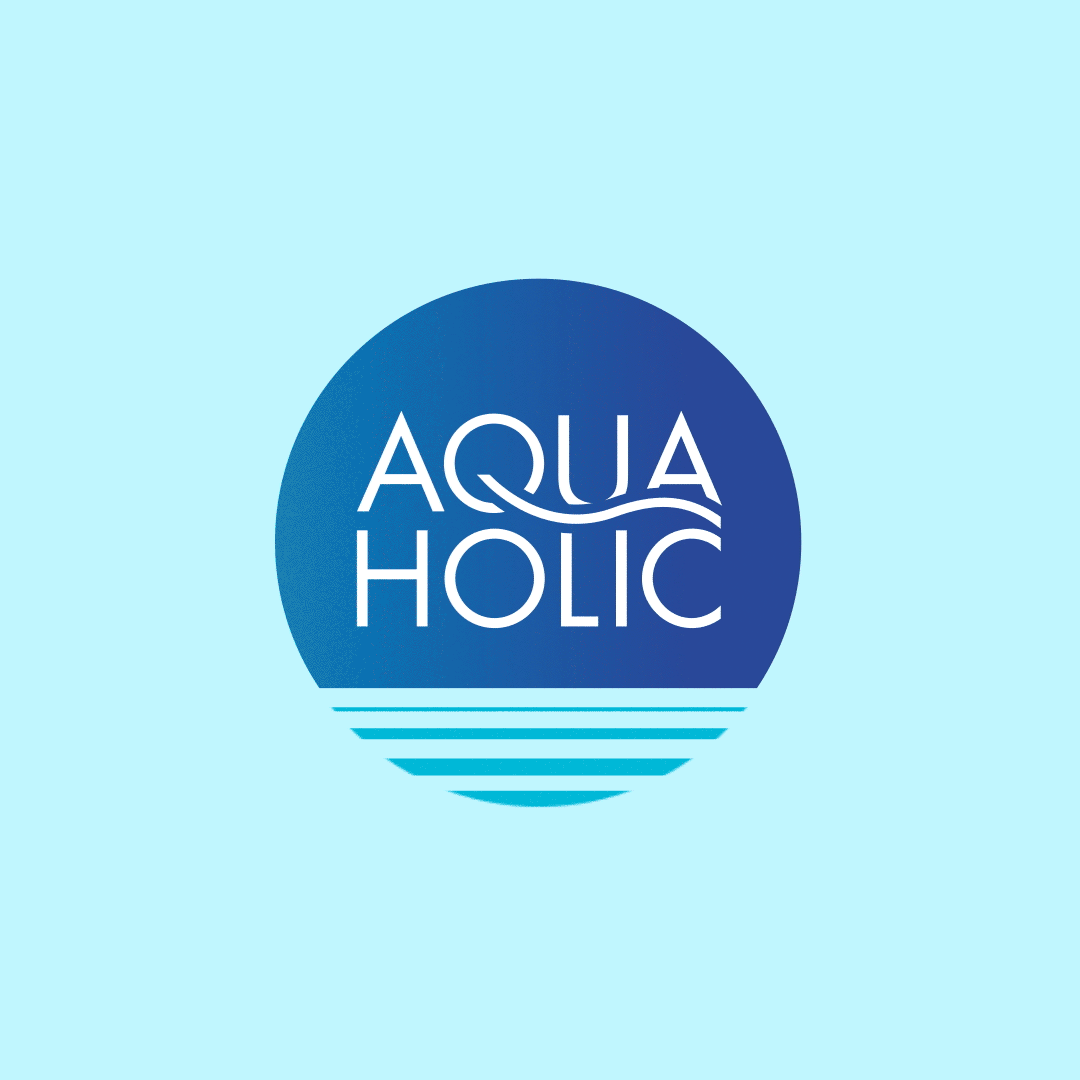 Recognisable at a glance
With restricted dimensions in its primary use, the circular emblem is a practical way to present the logo. An alternative, with the slogan 'the joy of life afloat', was also created for use across business materials.
Snowballing on YouTube
When the new branding was launched Aquaholic had around 30,000 subscribers. The channel passed 250,000 in September 2020, just six months later.
Registering the trade mark
Broadgate worked with intellectual property specialists, Cole Francis, in the application and protection of registering the name and logo as a trade mark along with the necessary classifications for applying it to branded goods.
"Broadgate developed concepts precisely in line with my requirements. Having chosen my favourite, they produced a range of styles for different applications creating a cohesive, recognisable and professional look across all media. I couldn't be more pleased with their efforts"
Creative solutions
that mean business